Wheels
So I know that some of you will find this amusing. No it's not mine. Surely you must credit me more taste than this.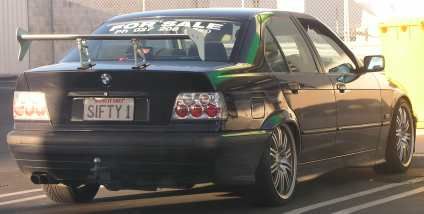 I can't say I'm the biggest BMW fan, but this is just all types of wrong. The clear tail lights, the silver spoiler... This is someone who needs naming and shaming. Surely this has got to be one of the worst images on the web after those of she-who-shan't be named. And no mentioning her here, lest she google in.
These are my wheels. Far more appropriate. The thinking person's SUV. That is, it's not, but it is four-wheel drive. And going by past experience, getting stuck or not is a lot more to do with sensible driving than ground clearance or traction. But more about that in a scenic detour post...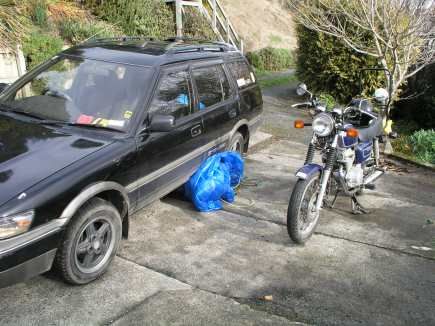 And the motorbike. A wild child of my acquaintance told me a joke when they discovered I was learning to ride:
Q. What do doctors call motorcylists?
A. Organ donors.
Ummm, anyway, so thoughts of imminent death aside, motorbiking is a fabulous way to see the countryside in an intimate fashion.